A Tenugui (手拭い) is a thin Japanese hand towel made of cotton.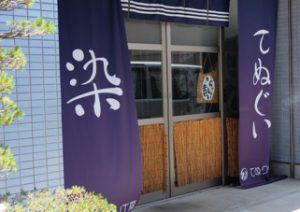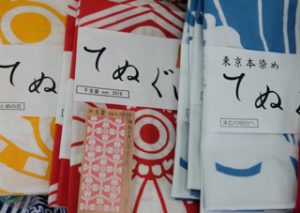 As Tenugui is dye with variety of patterns and colors it is recognized its artistic importance as well.
The functions and occasions to use Tenugui is being expanded including dishcloth, headband, sweatband, scarf, decoration, souveni, etc..
Dye workshops offers experience class for visitors to dye a tenugui of his/her choice of pattern.