Hotel Asia Center of Japan
The Hotel Asia Center of Japan is located in the heart of Tokyo. It is a very good home base to explore Tokyo. Areas such as Omotesando and Toyokawa Inari shrine are walking distance from the Hotel. You can feel the history and modernity of Japan. It is far from the bustle of the city, and it has a lot of green, making it a relaxing, quiet hotel.
* Our Japanese classes will be held in the meeting rooms at the hotel!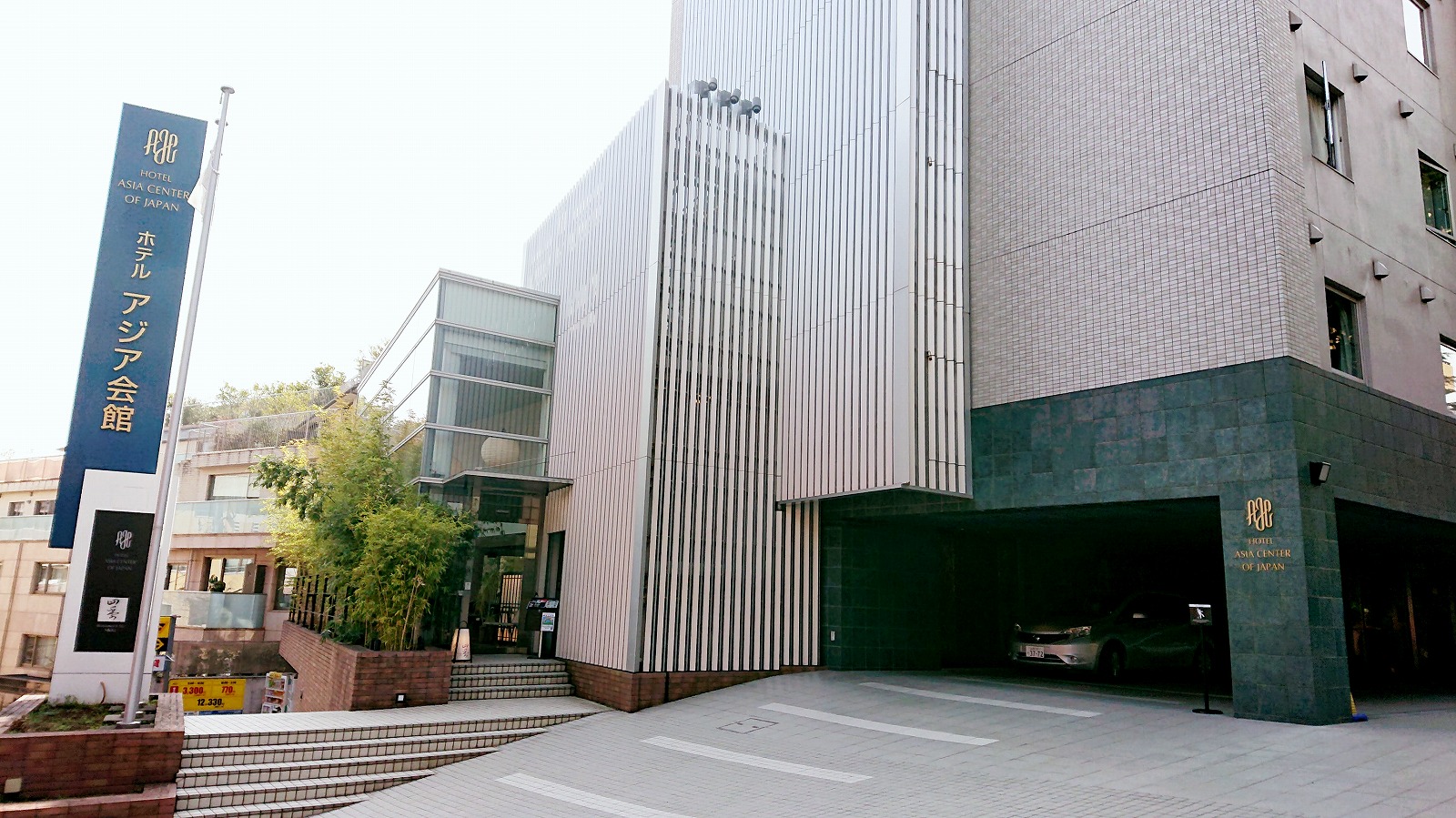 Walking from Aoyama to Akasaka
Today we went exploring around the Aoyama and Akasaka area. With the rich green of Togu Palace (Akasaka Palace) on the left, we headed for Toyokawa Inari Betsuin. We tried getting our paper fortunes there.
After that, we had time to rest in Toraya, which is the most famous luxury Japanese sweets shop in Japan. Historically, emperors have always loved their sweets. You can watch the Japanese sweets artisan pâtissiers making the sweets.
After we enjoyed the delicious Japanese sweets and matcha green tea we headed for Japan Traditional Crafts Aoyama Square. There are many kinds of Japanese traditional crafts and you can also watch the artisan craftsmen making their crafts.