From anime to otaku culture, traditional tea ceremonies to calligraphy, Japanese culture is rich and interesting.
We offer a study-abroad experience for all ages and interests. How about trying out our short term study abroad course?
It would be a waste if you only went sight-seeing in Japan on a tour bus, we hope you will walk around and communicate with the people you meet and try to experience Japan to the fullest. Explore Japan even deeper!
Features
We can design your Japanese course based on your language level and goals. The course and the study abroad program will be customized to fit your needs and interests.
You can choose your study abroad schedule by selecting the fun activities and one-day trips you want to participate in.
We will put together a program that will satisfy both those who have never been to Japan before and those who come often. Depending on the season and your familiarity of Japan, we will recommend certain activities and experiences that are ideal.
1/2/3/4 week courses, on a tourist visa
Location: Tokyo
Let's use the Japanese you learned in the morning during exciting activities like cultural experiences and exploring the city in the afternoon.
Our Japanese program is designed for you to put into practice the things you learned that day. While exploring please try talking with the Japanese people you encounter in the city.
The authentic cultural experiences are not just for looking at, but you will take part in and enjoy doing them yourself.
Click to jump to the sections below:
Model Schedule , Testimonials , Accommodation
Short Term Study Abroad
Morning: Japanese Class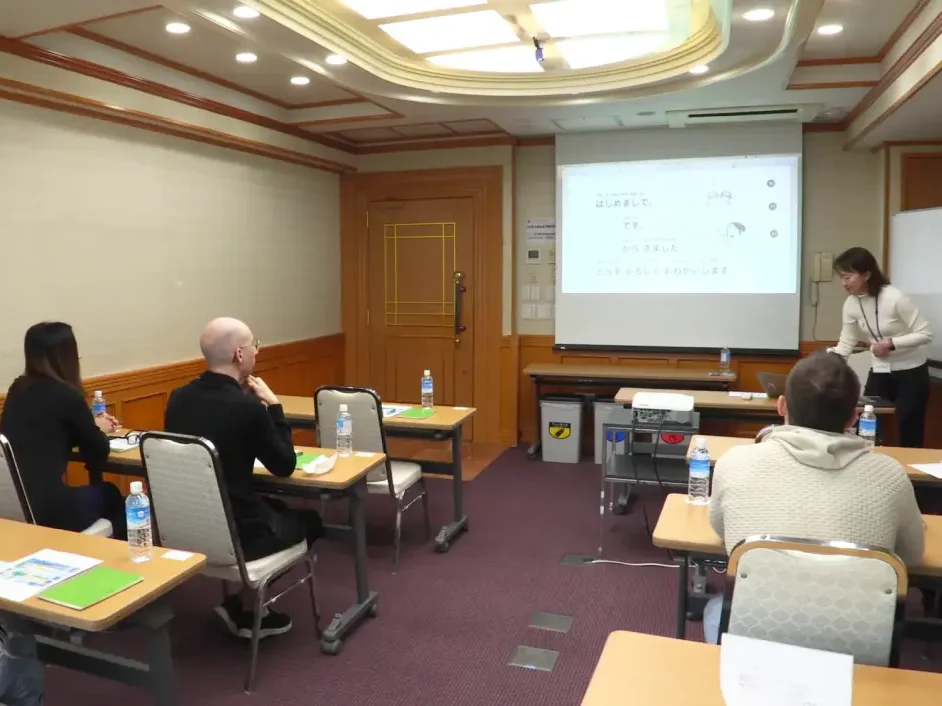 Learning Japanese will allow you to explore Japan and understand the culture on an even deeper level, so we offer Japanese language courses in the mornings.
The class will take place in the conference room of the hotel where you will stay.
We also have courses for complete beginners, so those with no Japanese experience can enjoy Japan for the first time.
Afternoon: Cultural Experiences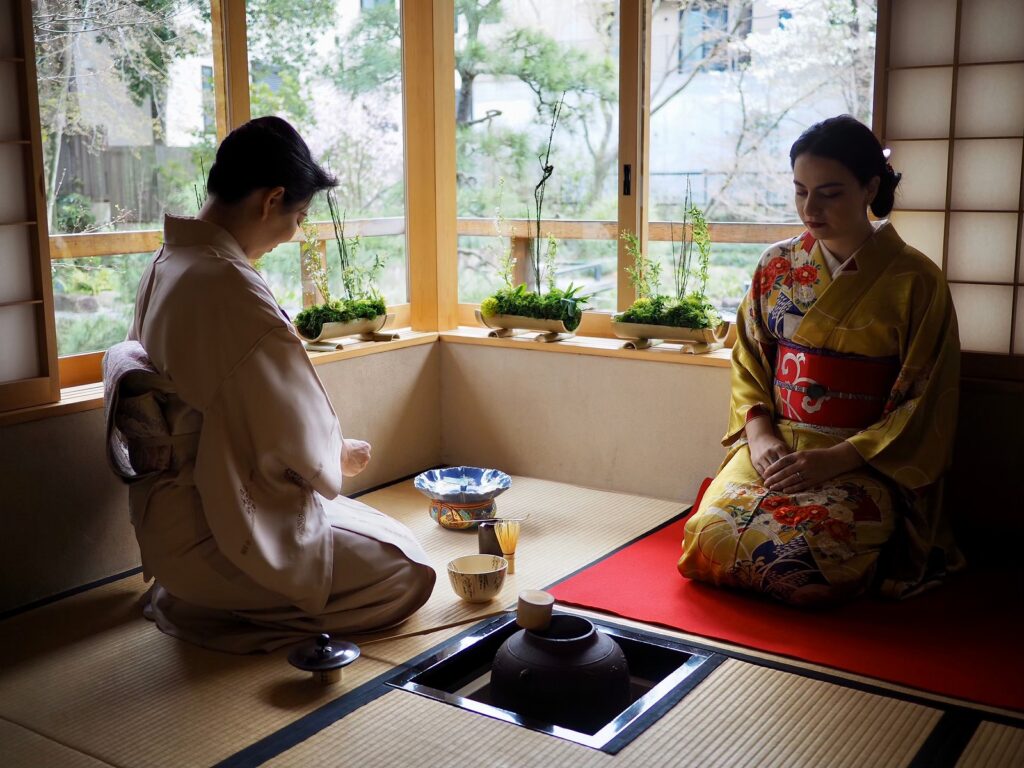 In the afternoons and evenings, we offer tourist trips and cultural experiences with teachers and professionals in various fields.
There are many one-day trips planned as well.
You will stay in the heart of Tokyo, at a hotel with easy access to anywhere in the city. Let's explore Japan!
All Day Activities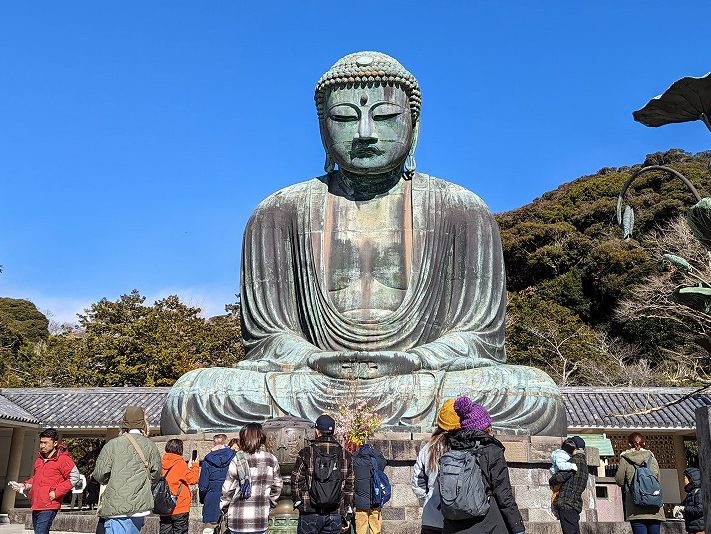 We have wonderful one-day trips planned in the Kanto area.
Using public transportation, and not a tour bus, you will be able to experience Japan just like a Japanese person would, going to the restaurants that you want to go to and enjoying the local food.
You will have a Japanese teacher, guide, and translator accompanying you.
We will recommend the best locations depending on the season and your familiarity of Japan.
Model Schedule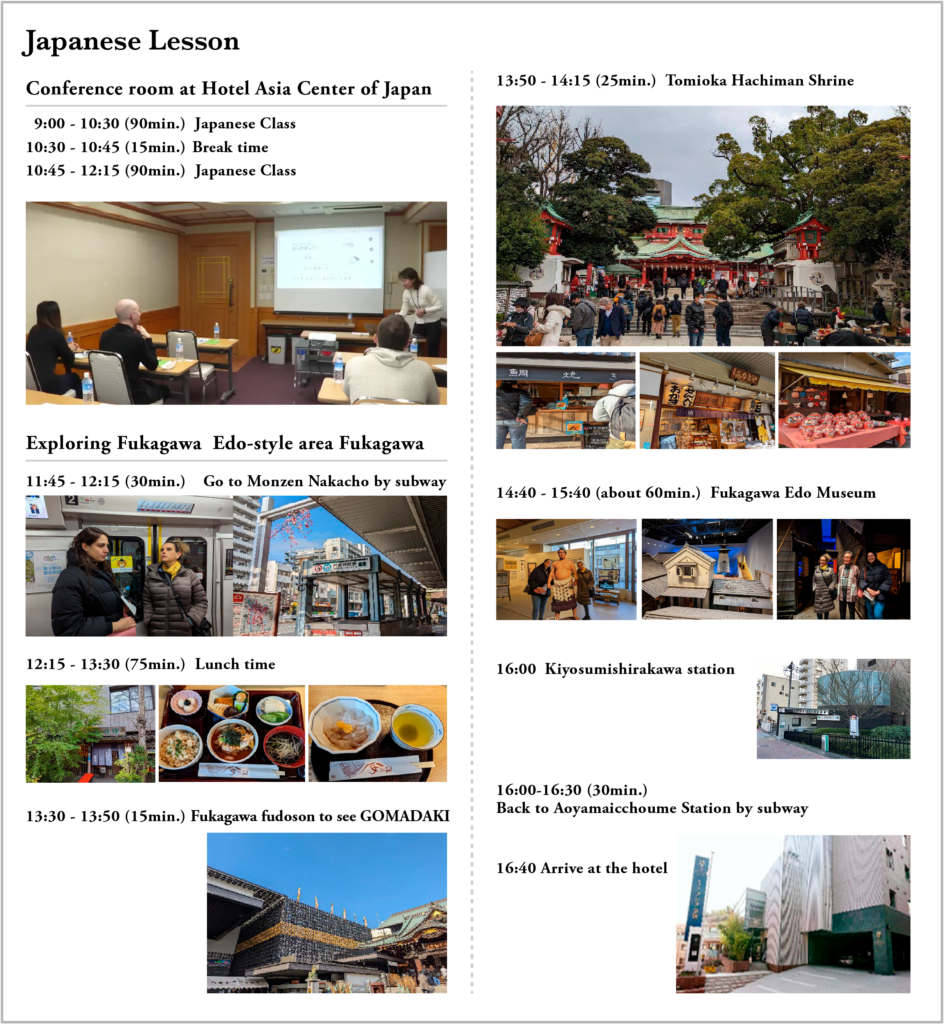 Testimonials
Wonderful experience, I hope to come back again!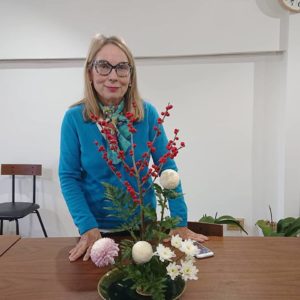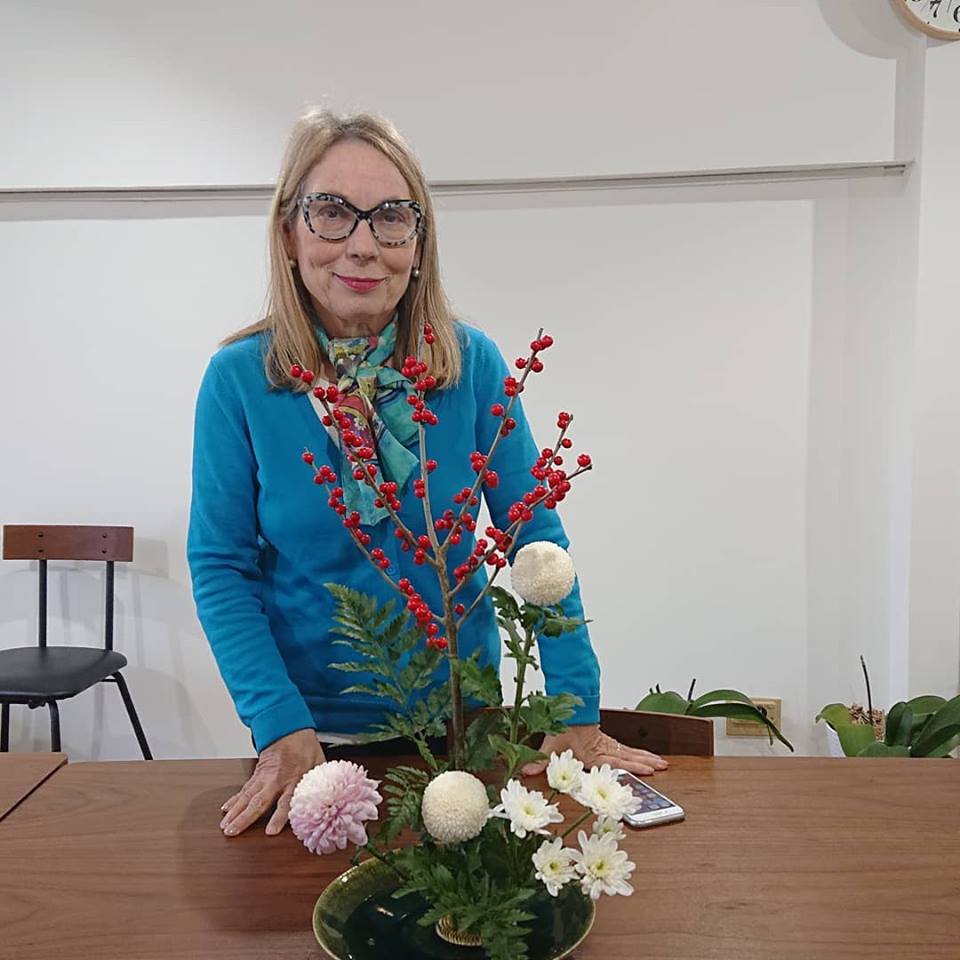 S・V (Italy)
Intermediate
I had a wonderful experience during your short-term study abroad program with not only very good teachers but nice people too.
The class was very well located in a beautiful area where you can find shops and restaurants. My lesson was always interesting and often tailored to my personal interests. Not only grammar but conversation and listening comprehension.
I also could get in touch with Japanese culture and I learnt a lot. I hope to come back again soon.
Practical, Useful, Applicable Lessons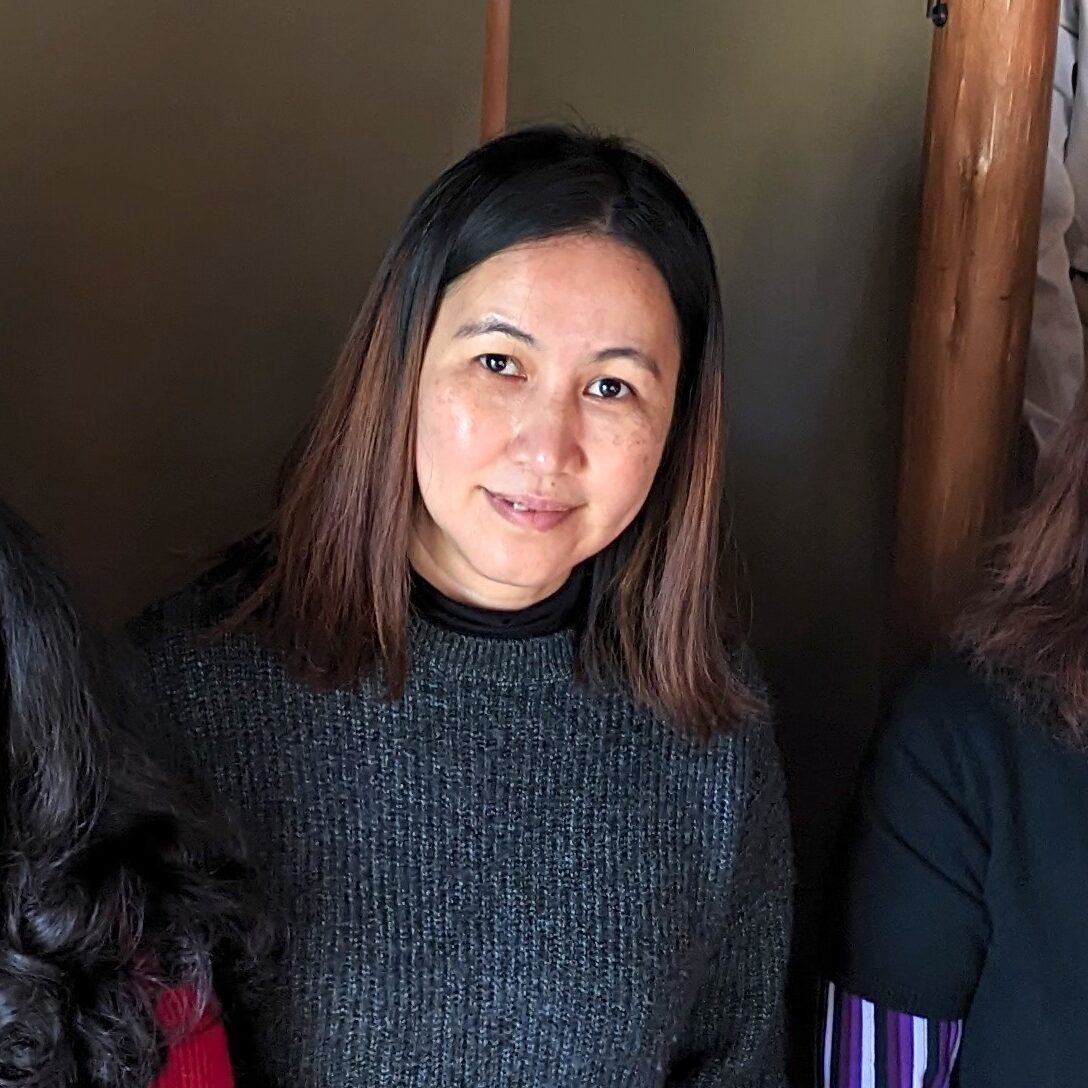 L・N (Myanmar)
Beginner
The lesson was practical, useful, and instantly applicable. Next time, I want to learn more about Japanese behavior, how they usually talk.
Lunch was great! Especially Fukagawameshi (steamed rice with clams) was delicious!
The trip to the Edo Museum in Fukagawa was the best, because it made me see the old days of Japan.
I have lived here a few years, but never had a chance to learn via training. So the experience of learning culture was excellent. It was a bit difficult to write calligraphy, but it was interesting. I liked flower arrangement the most.
Accommodation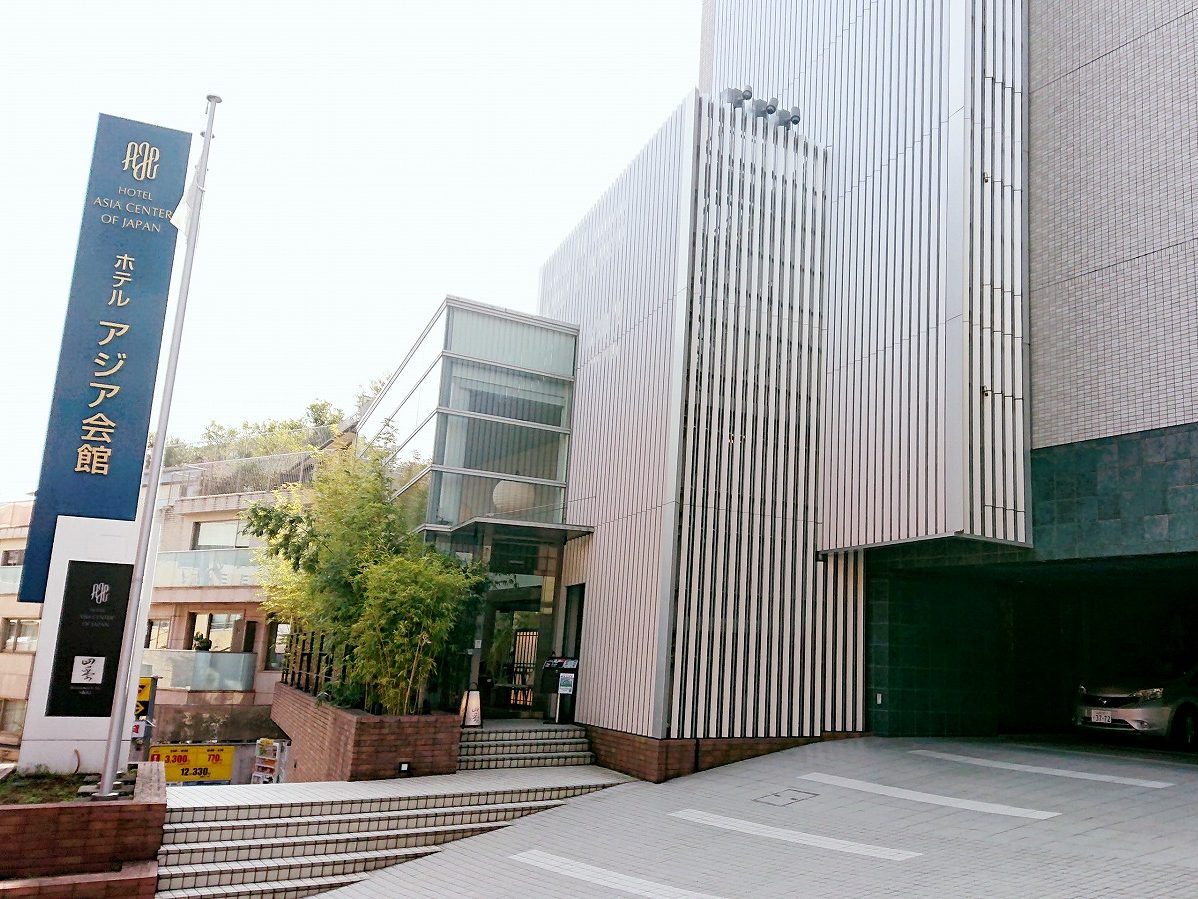 You will stay in the heart of Tokyo, at a hotel (The Hotel Asia Center of Japan) with easy access to anywhere in the city. Our Japanese classes will be held in the meeting rooms at the hotel.
How to apply for our program
For General Individuals
We welcome anyone that is interested in Japanese culture, Japan, and Tokyo. Please contact us and let us know what time of year and length of time you prefer in the contact form message box. We will let you know about a program setting and schedule that fits your preferences.
For Companies and Organizations
We are also working closely with our partner companies and are actively making new contacts around the world. If you are interested in our program, please contact us. We will explain about the program in more detail.