Today we had a whole day cultural experience.
The day was made up of tea ceremony, flower arrangement, Japanese calligraphy, and making ohagi.
First, we all participated in the flower arrangement activity. It was a little ahead of the season, but the plum flower branches were very beautiful. In traditional flower arrangement, usually flowers that are in season or a little ahead of the season are used.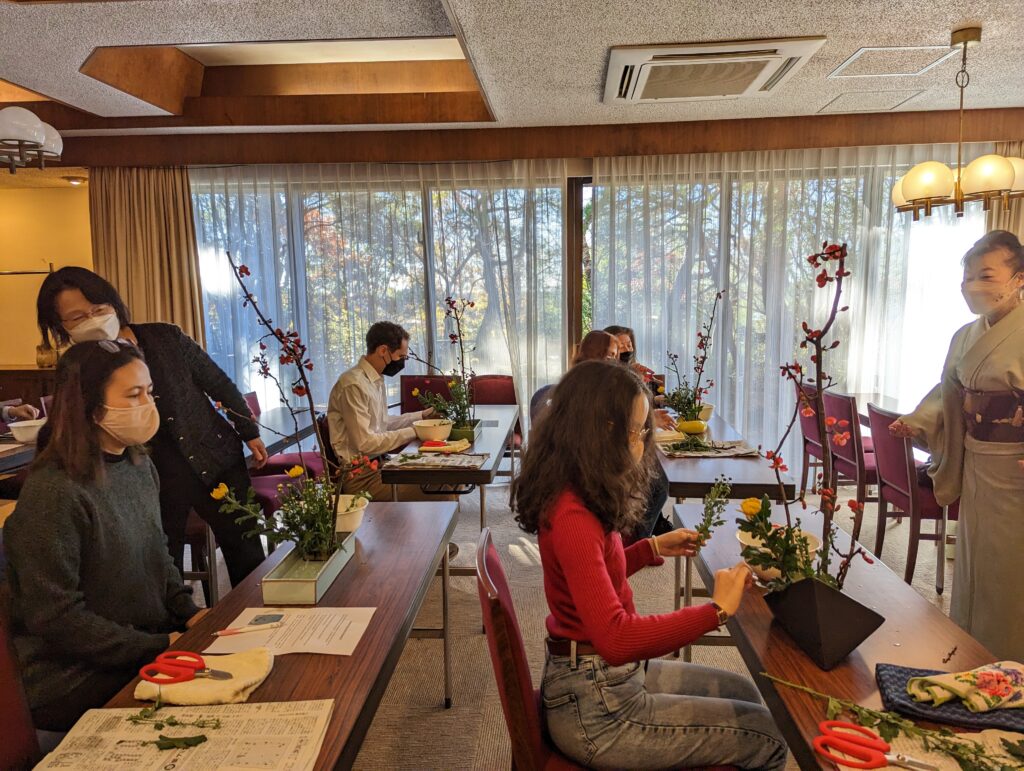 Next, we participated in the tea ceremony in an actual, real, traditional tea room in a Japanese garden.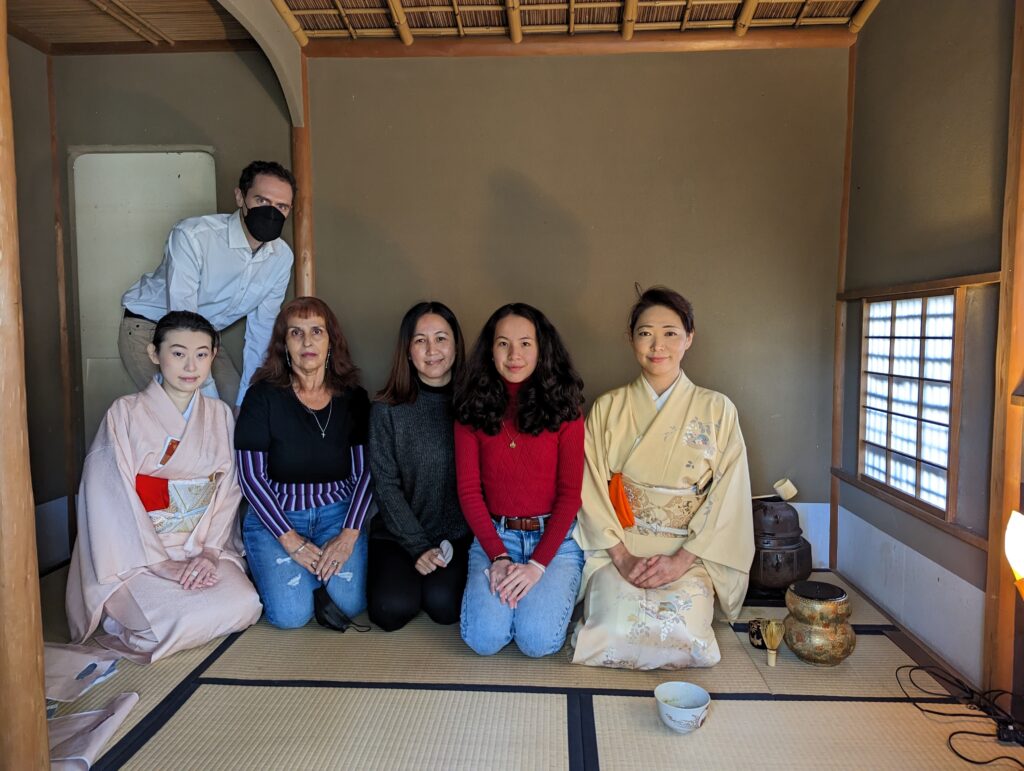 The participants had a great time making their own tea.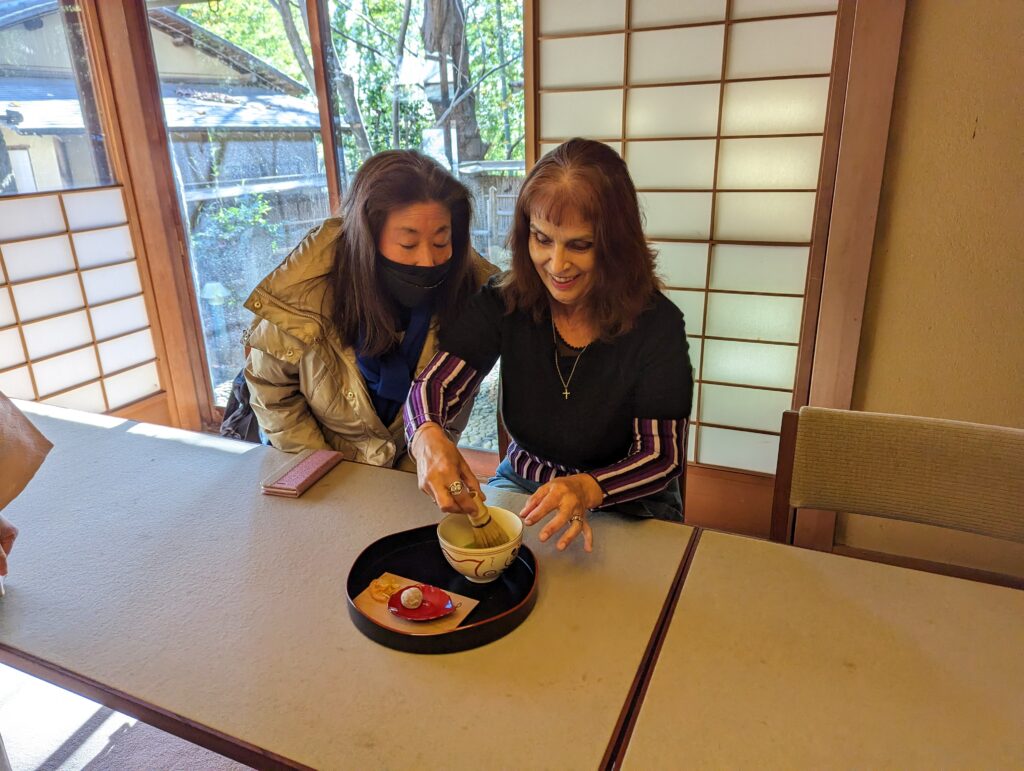 After that, everyone tried out traditional Japanese calligraphy. It was challenging but a very interesting experience for all that participated.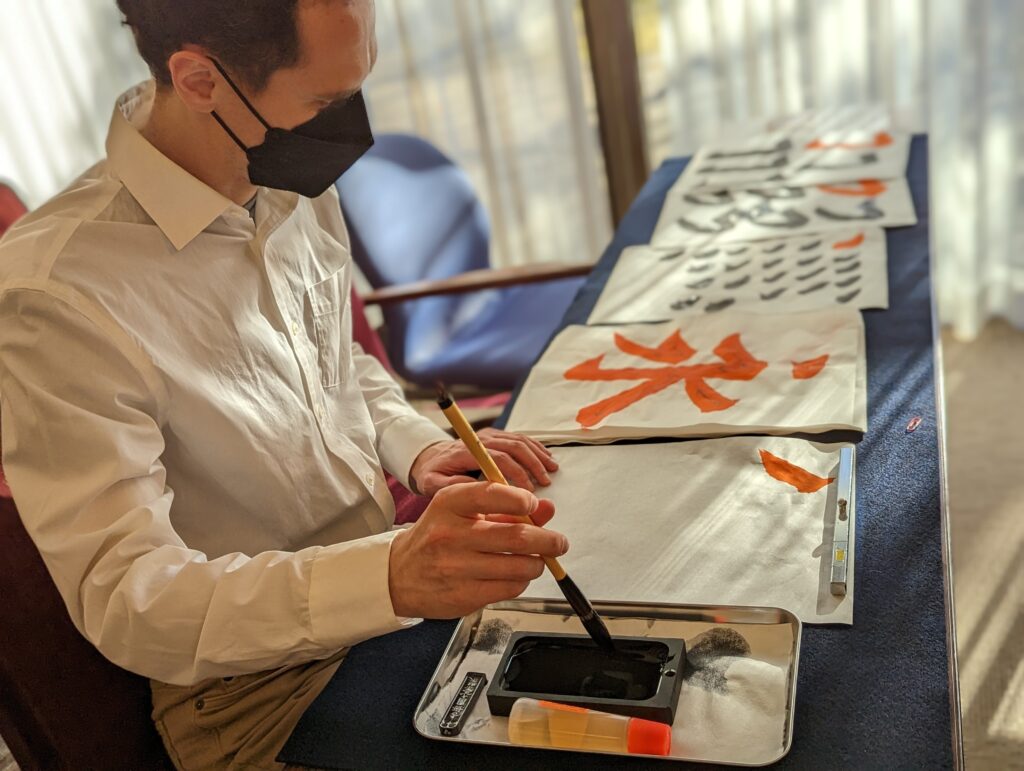 Finally, everyone made Ohagi, which is a traditional Japanese sweet that has been popular since the Edo period. The participants said they were delicious!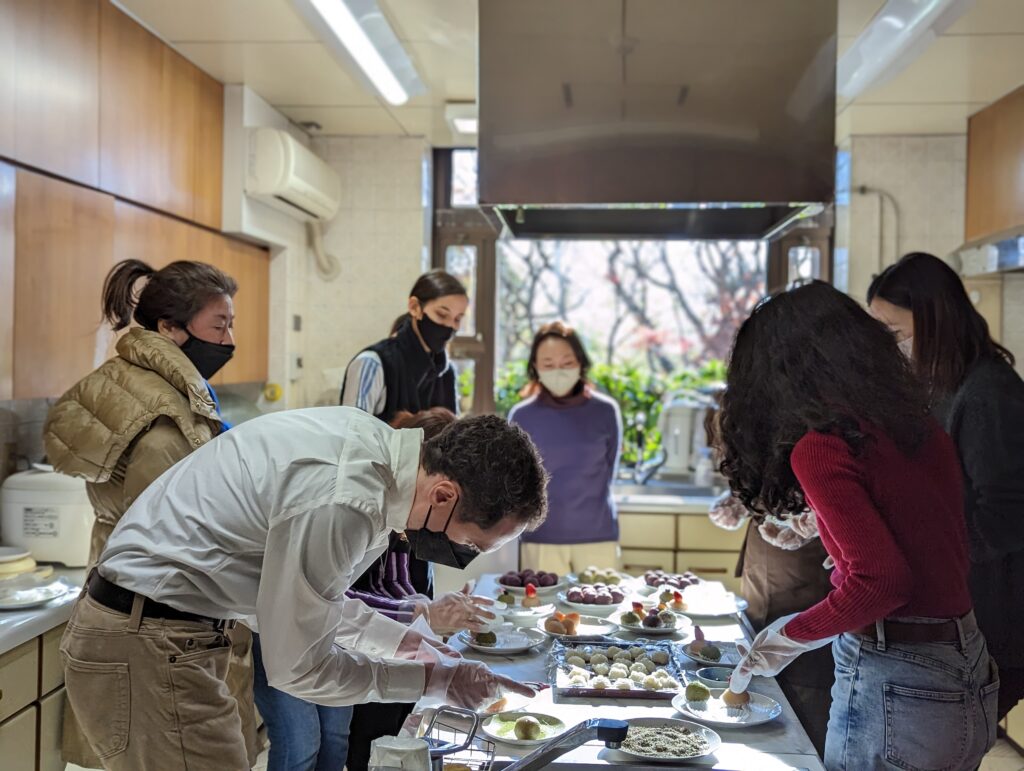 With the Japanese teachers, the participants used the Japanese they learned to buy lunch boxes at the department store in Futako-tamagawa. Everyone chose the lunch that thought looked the most delicious.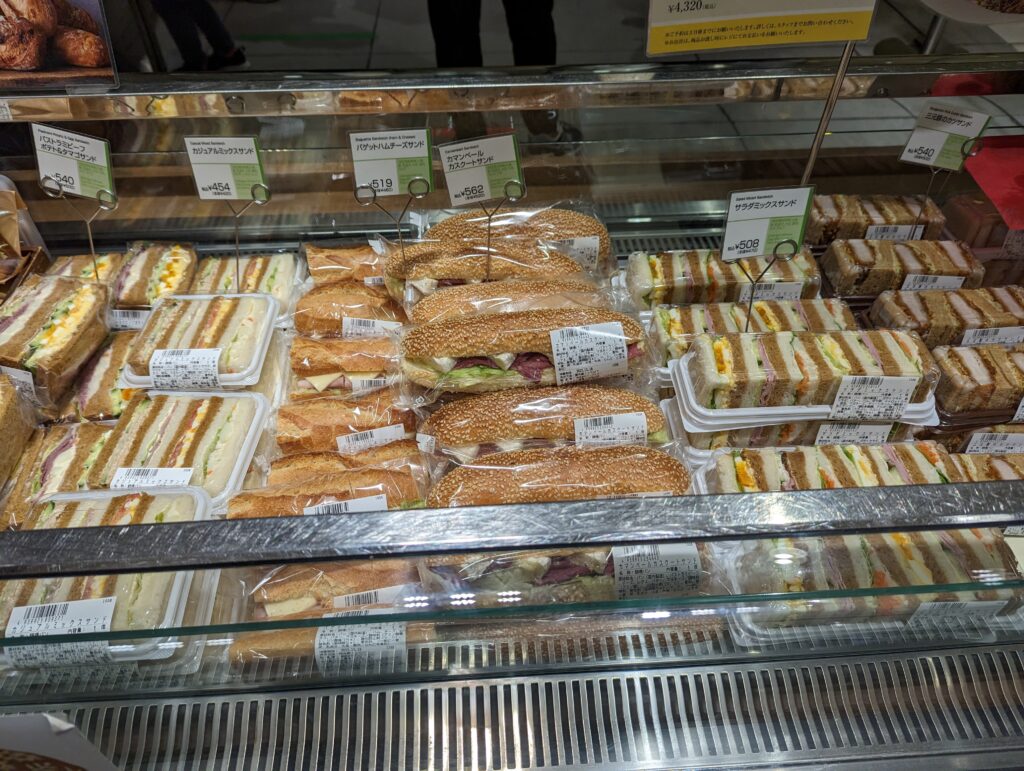 これまでは、日本語スクールの生徒さんや短期留学で来日される方たちに限って文化体験を提供してきたのですが、今回初めて文化体験をしたいとご連絡いただいた国内在住の外国人の方たちに、1日まるごと文化体験プログラムを提供させていただきました。茶道、華道、書道そしておはぎ作りと、少し詰め込みすぎたようで心配だったのですが、参加者の皆さんがとても喜んでくださって嬉しかったです。皆さんには、二子玉川のデパ地下で、日本語を使って自分の好きなお弁当を買うというタスクにも挑戦していただきました。案外それも楽しんでいただけたようです。これからも機会があればまたやりたいと思います。

If you're interested in more information, please get in touch with us here.