One of our Trial lessons
This video is part of a trial online lesson for a beginner-level student.
Instructor's comments:
Francois was able to read Hiragana well with little help and memorized their meanings quickly.  Making sentences using the new words was more challenging, but he did a great job in creating sentences in Japanese.
I appreciated his eagerness to learn during the trial lesson.  The lesson was interactive with questions asked and we had fun learning together.
Eri
Trial student's comments:
I received a great deal of help understanding more about how to structure a sentence
and how to connect words like verbs and adjectives together.
In a very short amount of time, I learned so much thanks to the efficient teaching style
of the teacher.
My last class was easy to comprehend, fast, and the teacher was very friendly.
I can't tell you how impressed I was regarding the effectiveness of the program.
I really recommend the program to anyone who wants to learn more or improve their
skills in Japanese.
Dr. Francois Petit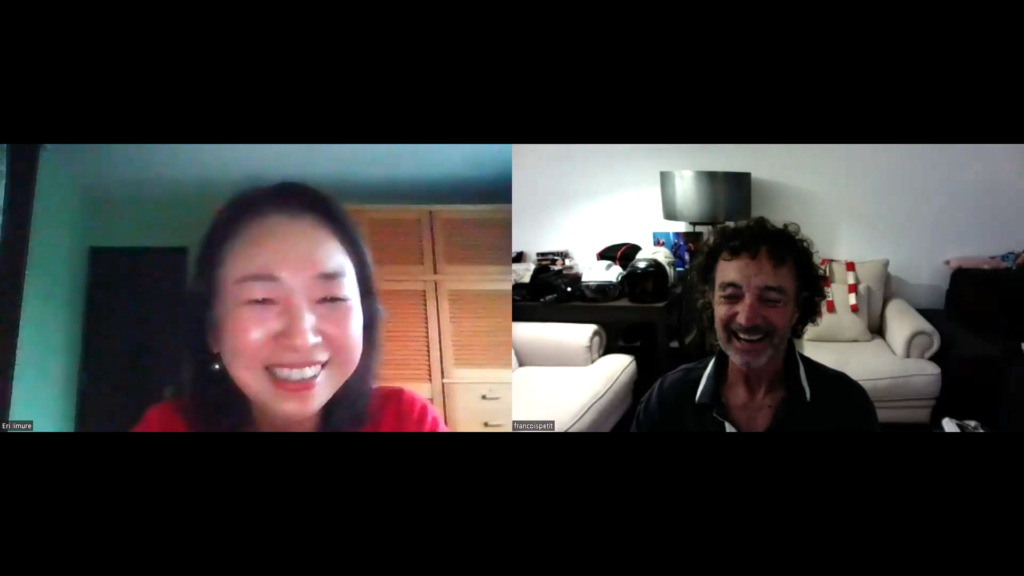 If you're interested in more information, please get in touch with us here.