I went to Hakata, which is a vibrant and friendly city in Fukuoka prefecture in Kyushu. I was only able to stay one day and although I couldn't see everything, I had a great time walking around at night.
福岡県の博多に着いた。博多は活気のある親しみやすい街だ。一泊しかできないので、いろんなところを見ることはできないけれど、夜の街をぶらぶらすることはできた。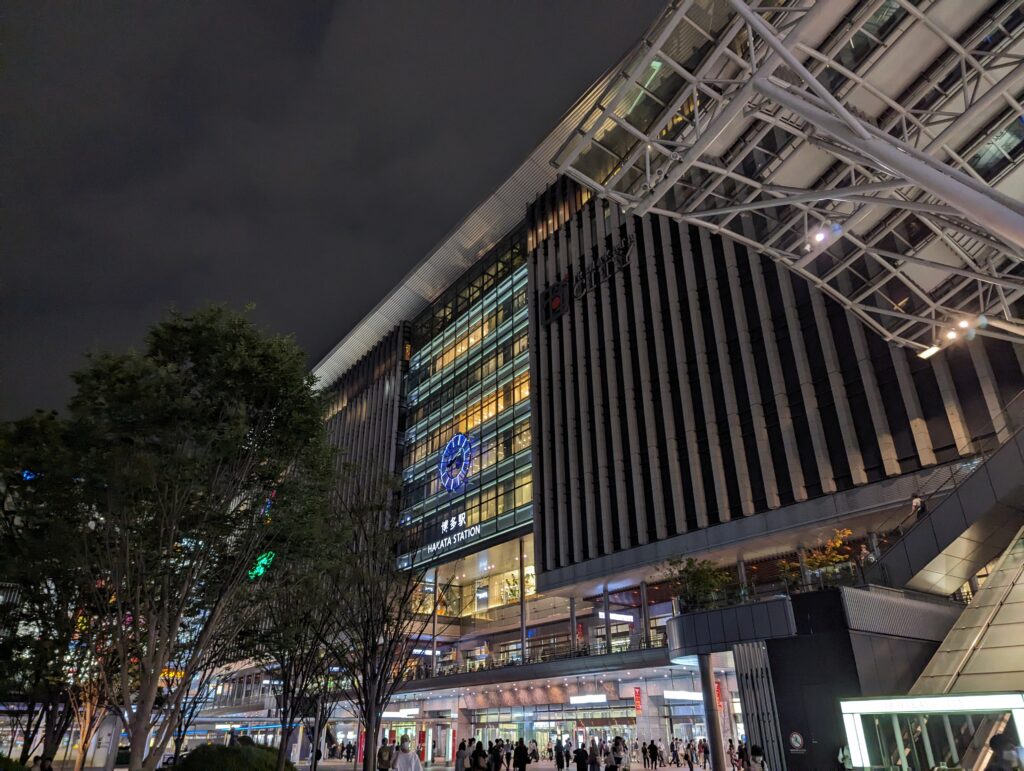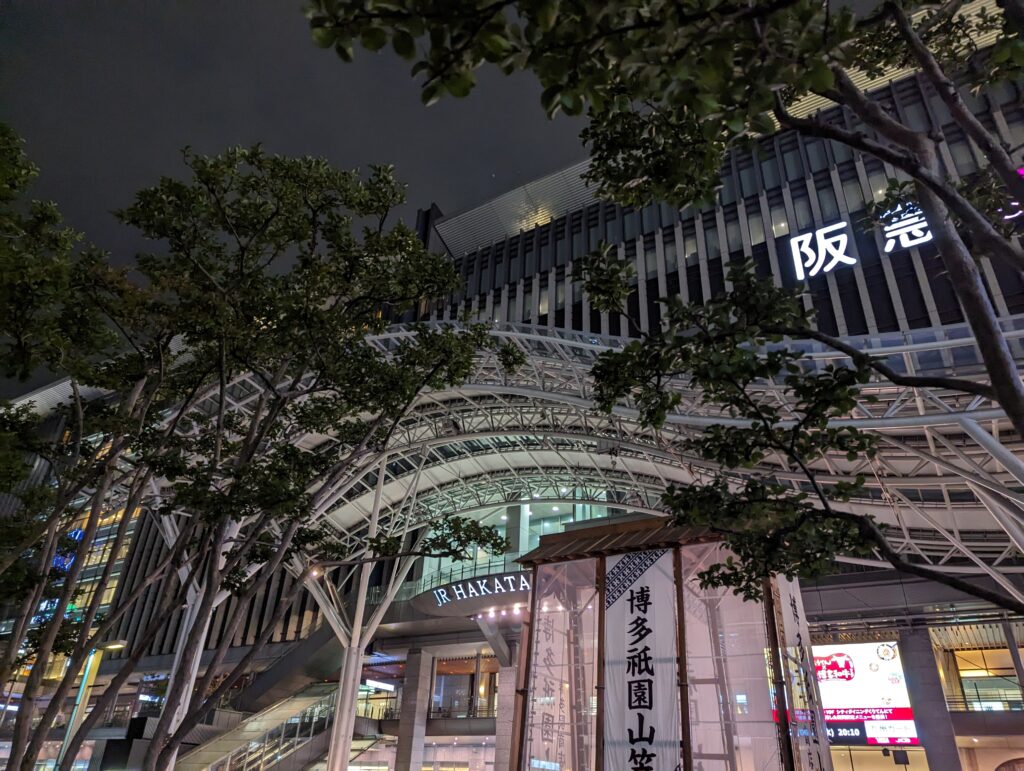 It's famous for its outdoor stalls (yatai) where you can eat many different kinds of food. When I went, there were many foreign travelers who were trying out the delicious food like grilled chicken skewers (yakitori), hot pot (oden) and most famously Hakata Ramen.
博多は屋台が有名で、色々な料理を食べることができる。僕が訪れた時は、たくさんの外国人観光客がいて、焼鳥やおでんや有名な博多ラーメンを美味しそうに食べていた。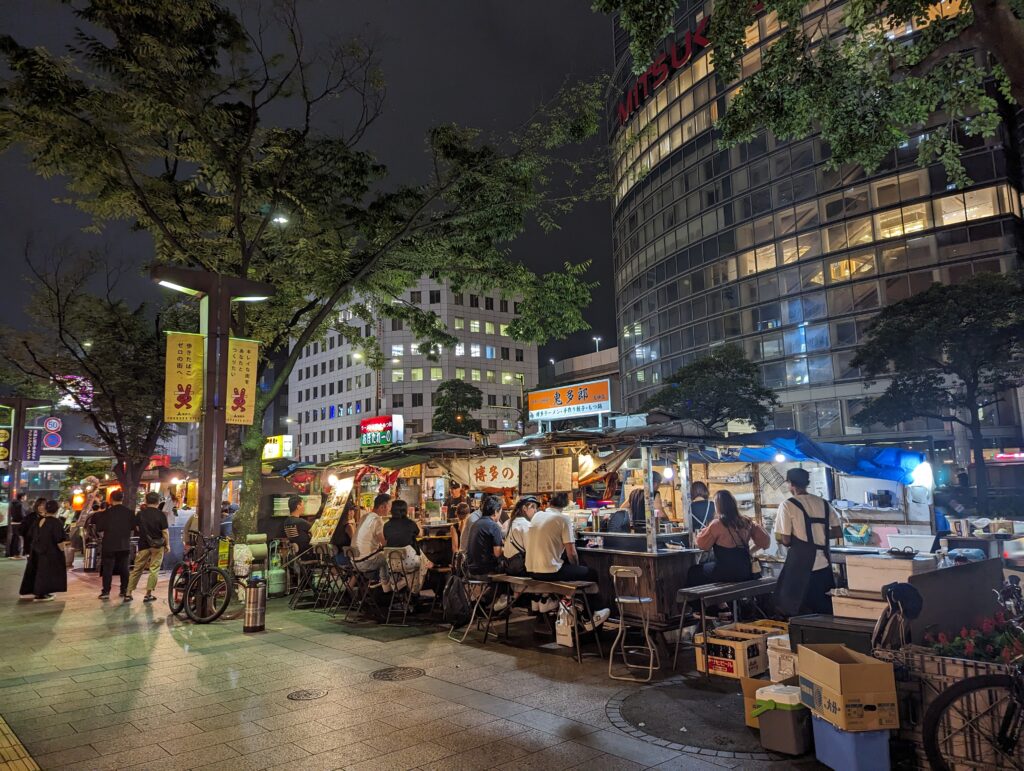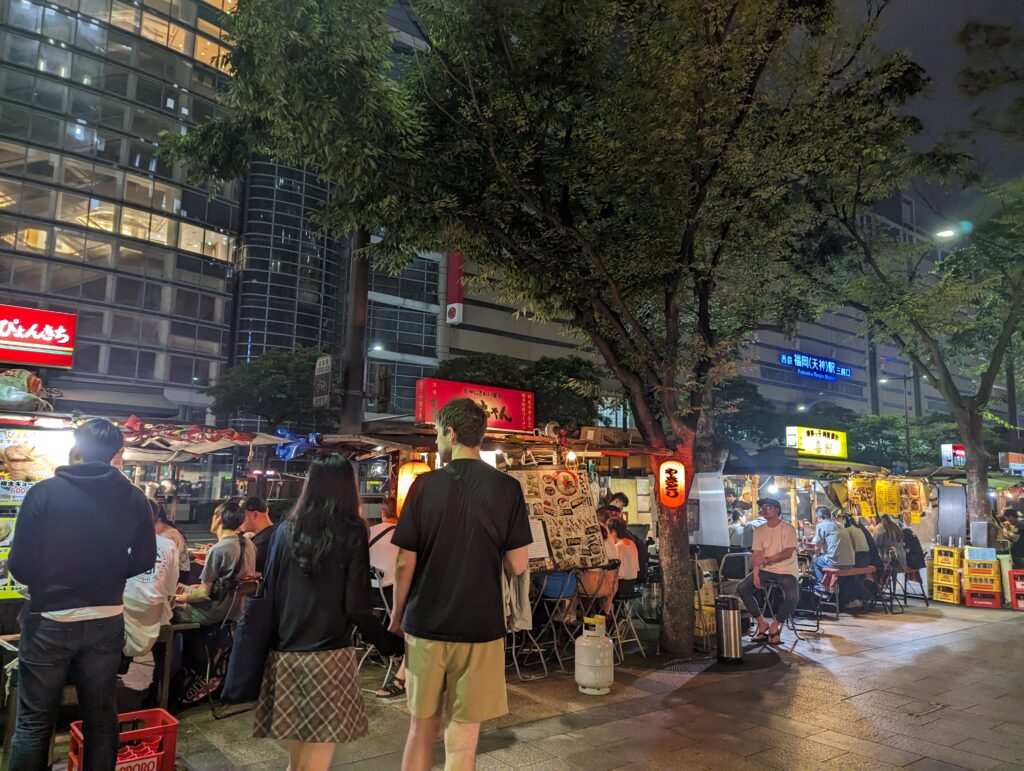 I had just eaten at a motsunabe (Japanese hotpot) specialty restaurant, so unfortunately I didn't get to try the food at the outdoor stalls. The motsunabe was really tasty!
僕は屋台には挑戦しなかったけれど、専門店でもつ鍋を食べたんだ。とても美味しかった!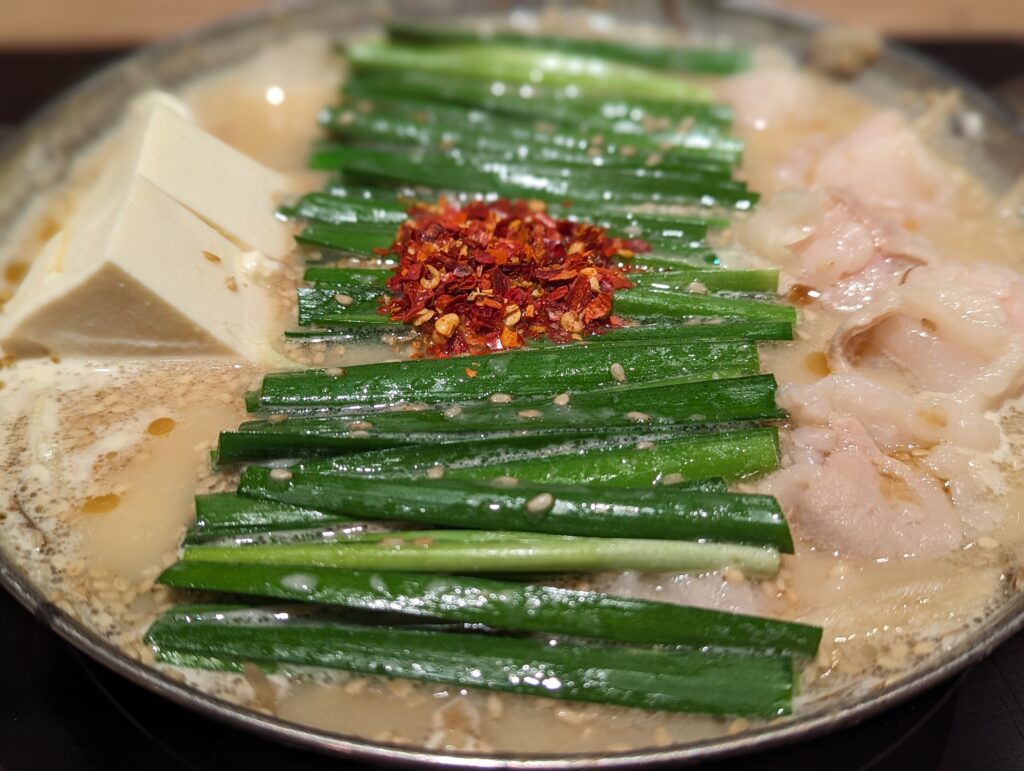 Walking around and exploring the city at night was really delightful. It is very safe and clean.
夜の街を歩いて探索するのは、とても楽しかった。安全で清潔だしね。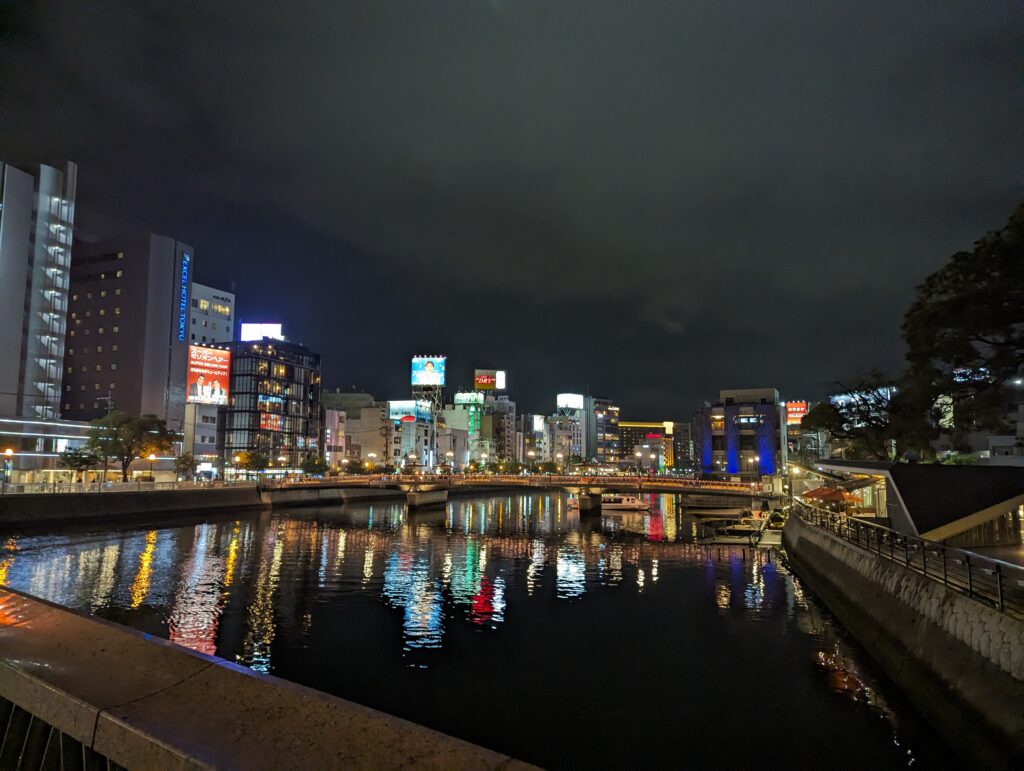 I had a great time and would love to visit Hakata again.
素晴らしい時間を過ごすことができた。またぜひ博多に来たいな。