We went to check out Kamakura and Enoshima for the one-day trip course. We found out that the Great Buddha of Kamakura is very popular among foreign tourists.
We want beginners studying Japanese to use adjectives like 'big' (ohkii) and 'small' (chiisai) in conversation in front of the Buddha.
The Enoshima Electric Railway is fun to ride at any time. It's really exciting when you see the ocean from the train.
It was really good weather so we could see Mt. Fuji clearly from Enoshima. The famous local Whitebait cuisine in Enoshima was delicious. Now that I think about it, 'beautiful' (kirei) and 'delicious' (oishi) are also adjectives! Please use these in conversation too!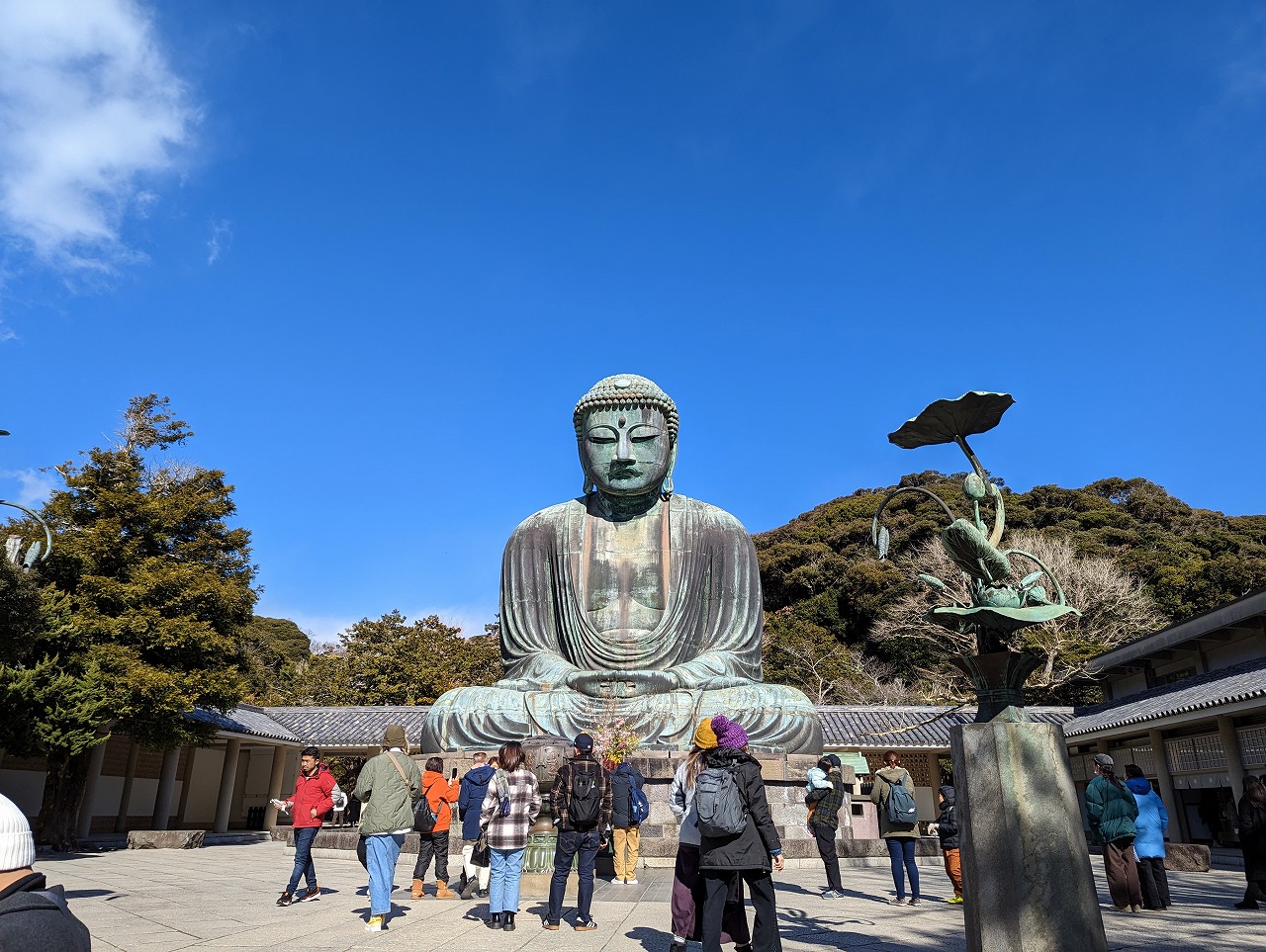 今日は鎌倉・江の島コースの下見に行ってきました。鎌倉大仏は海外からの観光客の方に人気があるんですね。
日本語初級の皆さんには、ここで「大きい」「小さい」等の形容詞を使った会話をしてほしいな。
江ノ電はいつ乗っても楽しいです。海が見えてくるとテンションが上がりますね。
今日は天気が良かったので、江の島から富士山がとても綺麗に見えました。
名物のシラス料理もおいしいです。あ、そういえば、「きれいな」も「おいしい」も形容詞ですね。