Today, we went around Asakusa to see the Toro Nagashi (Lantern Floating) on the Sumida River with a group of Italian ladies who were in Japan for vacation. It the first time that they came to Japan. They travelled around the Kansai area and for the last part of their trip, they came to check out Tokyo.
The ladies were very pleasant, beautiful, intelligent, and energetic. We had a great time, thank you!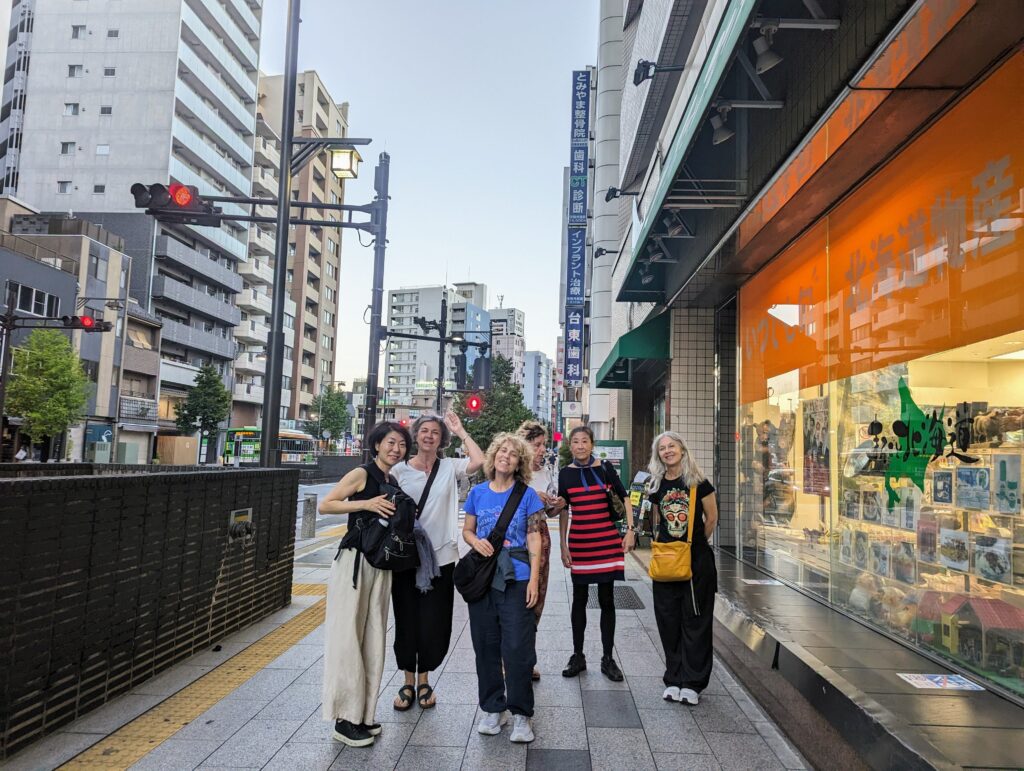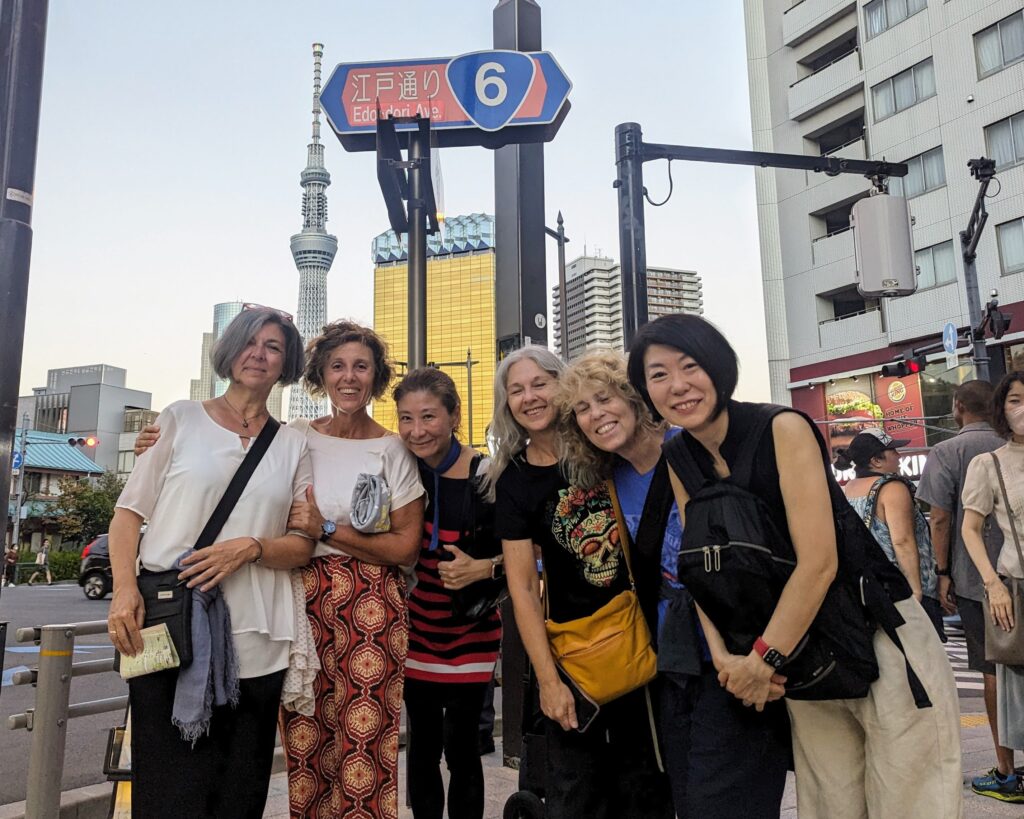 The Toro Nagashi (Lantern Floating) is for the victims who lost their lives in the Great Kanto Earthquake of 1923 and the firebombing of Tokyo in World War II. The Italian ladies wrote wishes on their lanterns together with us, and the lanterns were set across the river.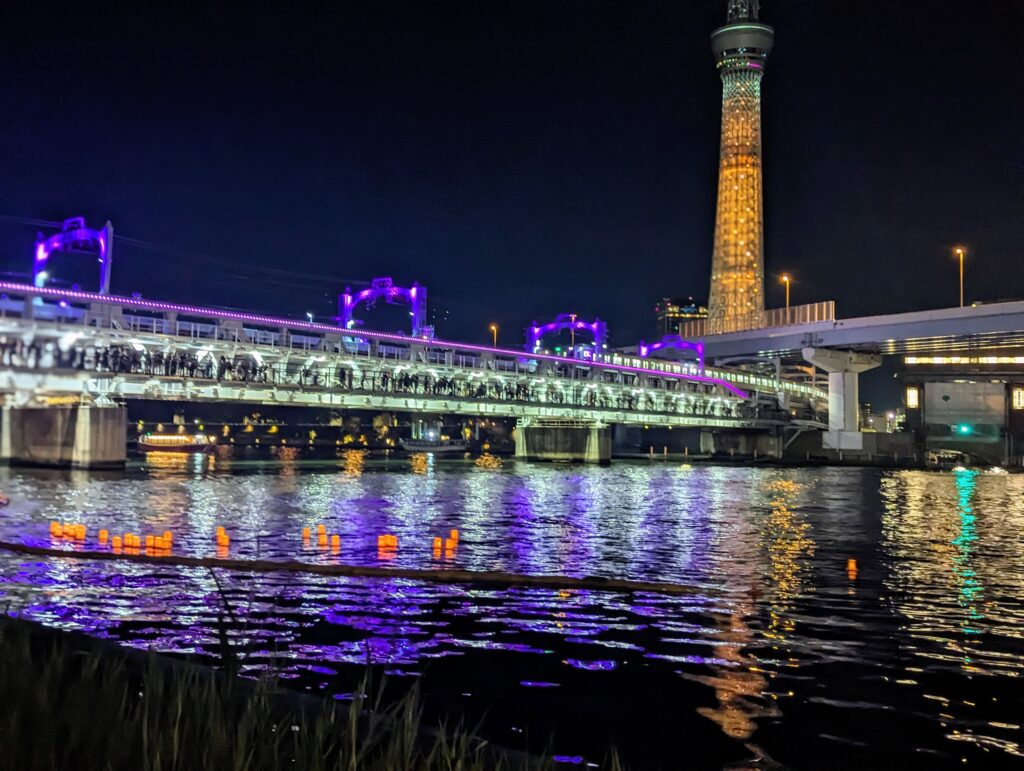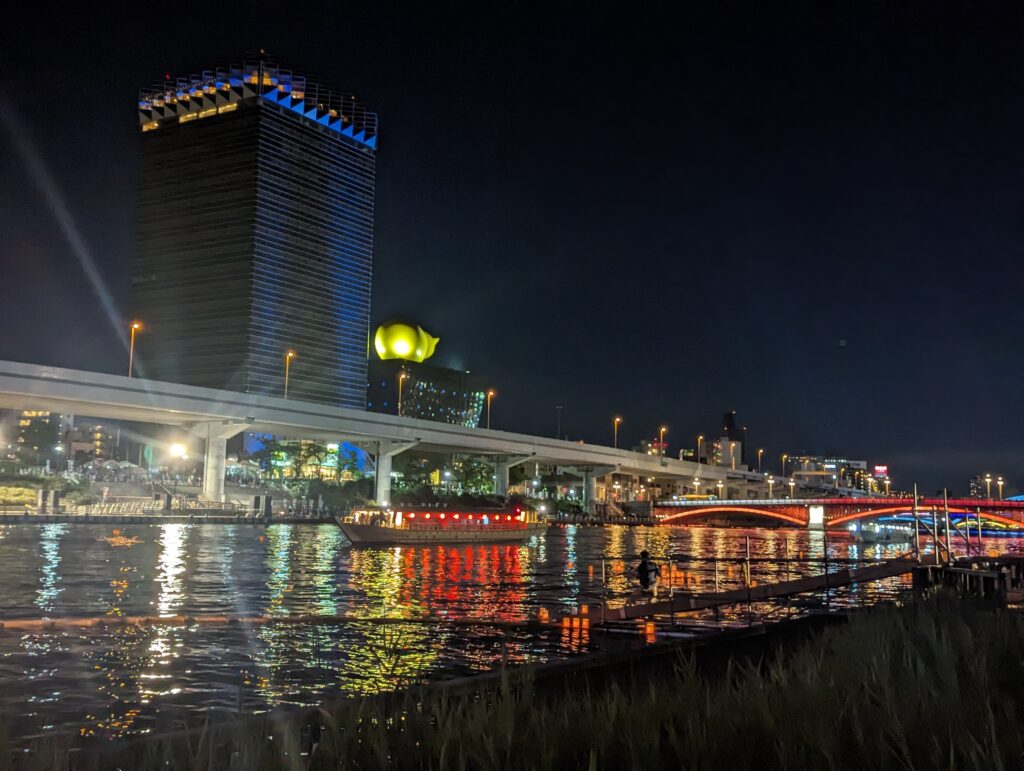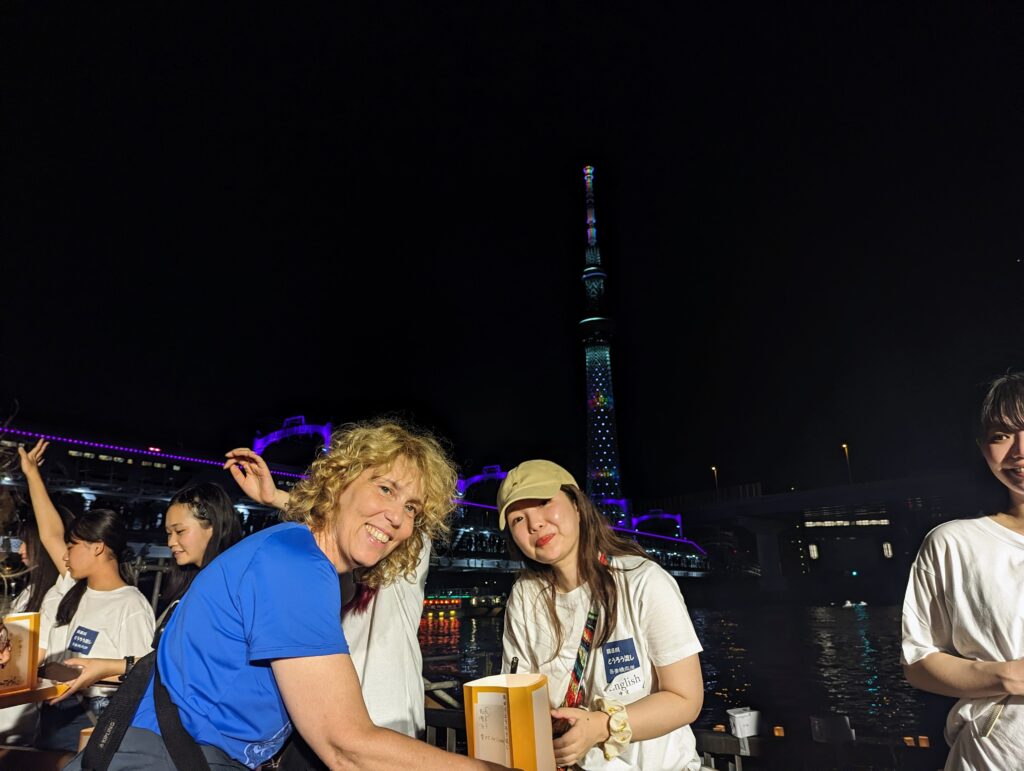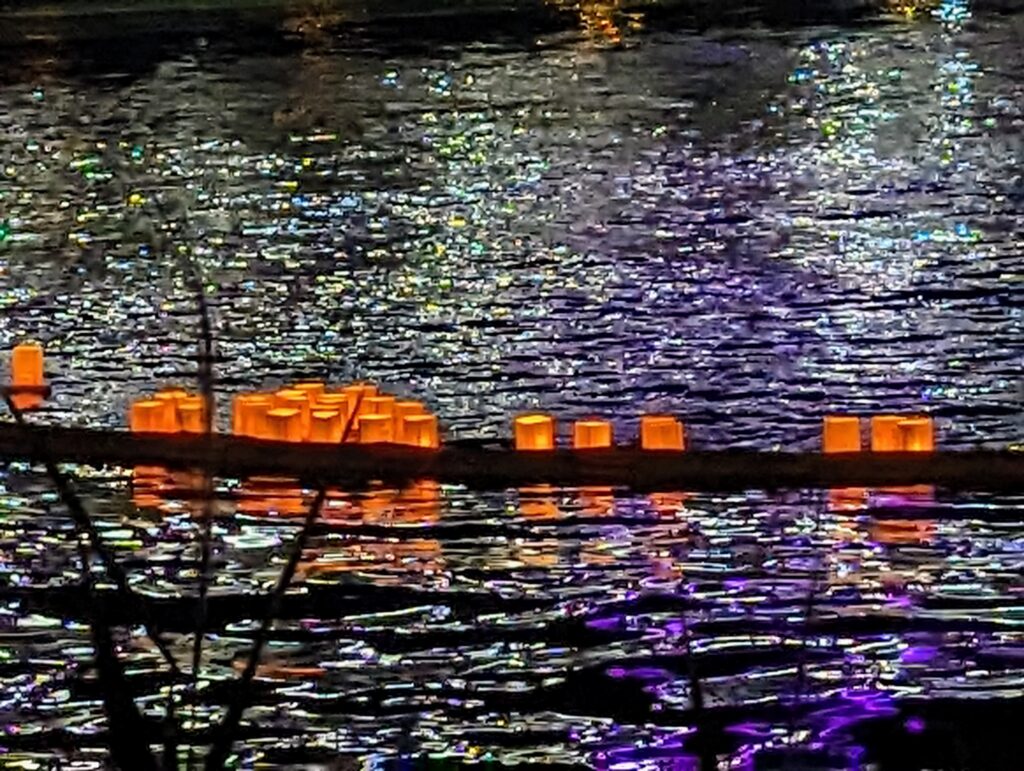 After the Lantern Floating, we went to have soba noodles at a Japanese restaurant.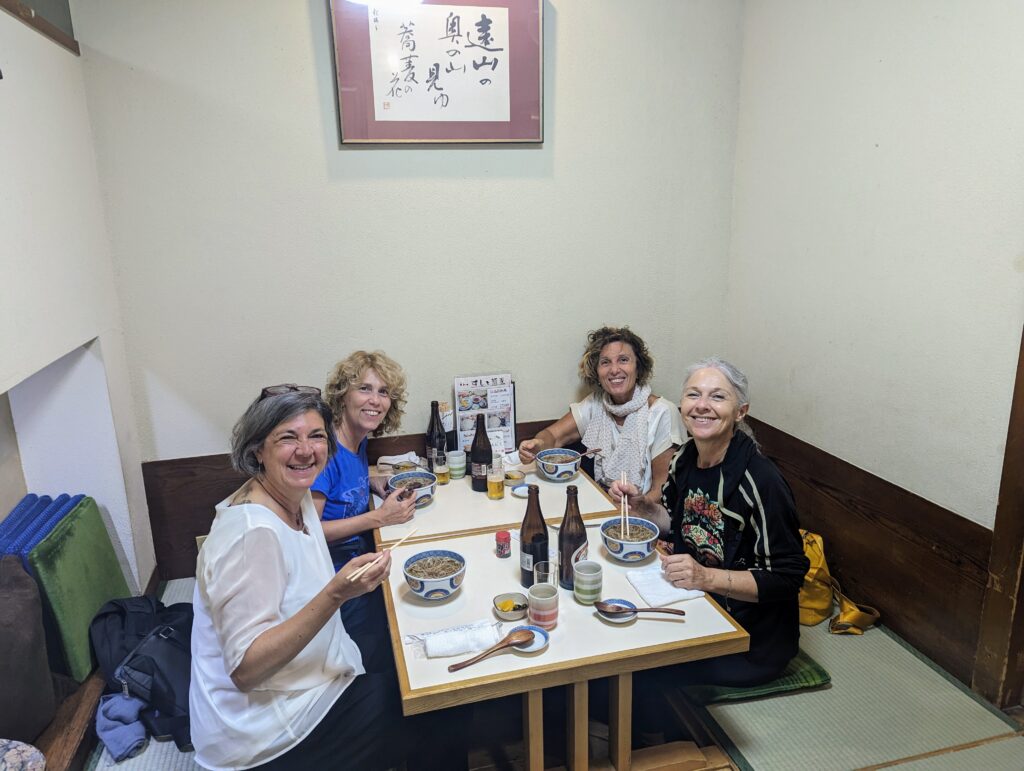 After that, we went to the famous temple Asakusa Kannon Senso-ji. The shops in the temple were closed when we went, but the temple at night wasn't as crowded during the day time, and we were able to enjoy ourselves.